In February 2015, four months after I lost most of my eye sight,
I wrote a poem which flowed from the soul.
It made me realise how important it is to treasure the special moments in life.
That is how the #TreasuredMoments linky started.
Come and link up your #TreasuredMoments blog post
and meet others who are treasuring every moment they can.
All I ask is that you follow a few simple rules:
1. Attach the #TreasuredMoments linky badge to your post.
2. Comment on at least 2 other linked posts to spread the treasure love.
4. Add the linky hashtag in your comments and on social media so everyone knows where to share
their #TreasuredMoments.
5. Make sure you link to your Treasured Moment post directly and not to your site's home page.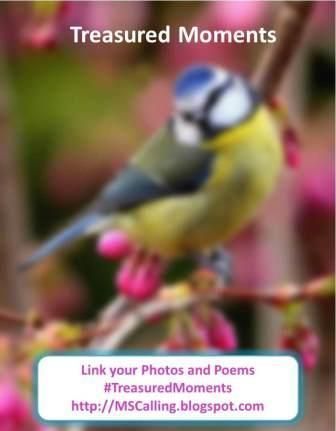 And finally
Here's the poem which started the #TreasuredMoments linky
Treasured Moments
Treasure every moment
Every little thing
Every sight you see
Every word you sing
Because
One day
Hopefully
Far away
It will be
Just a memory
To recall
And re-see
Treasure every beautiful thing
Every bird in the tree
Every flower in bloom
Every joy you see
Because
You might
One day
Loose sight
And then that
Memory
So important